Back to Product Listing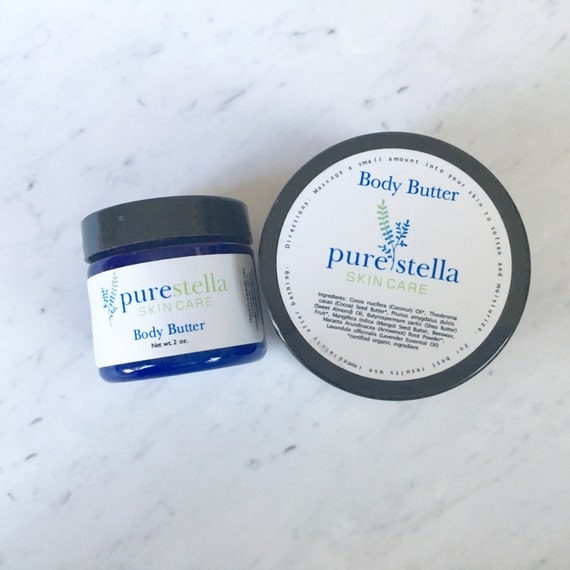 This rich, creamy, blend of pure botanical oils and butters is handcrafted to provide intense moisture and nutrients for your skin. Just a small amount this moisturizing balm will melt right into your skin and absorb quickly leaving a non-greasy, luminous glow.
What customers are saying: "I love this body butter more than any lotion I've ever used, it leaves my skin feeling moisturized all day!" - Laura, K.
Ingredients: Coconut Oil, Cocao Butter, Sweet Almond Oil, Shea Butter, Seed Butter, Beeswax, Arrowroot Root Powder, Lavender Essential Oil
Directions: Massage a small amount into your skin to soften and moisturize. For best results use immediately after bathing.
Sold in 2 or 4 oz recyclable PET containers.
Changes in temperature may cause changes to the texture. While this will not impact the effectiveness of the ingredients, you can regain the smooth texture by warming it either in a hot water bath (recommended) or microwave. After melting the butter, just give it a stir and put it in the refrigerator to re-solidfy it quickly.
Due to temperature sensitivity this product is only available November through March.