Back to Product Listing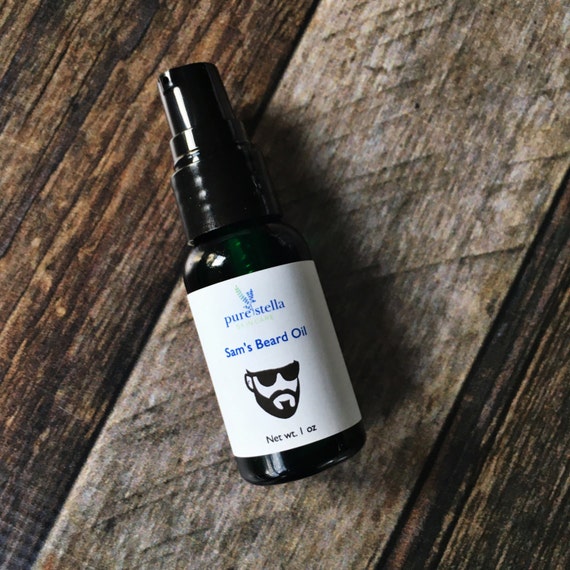 Sam's Beard Oil is made with plant-based oils and pure essential oil specifically chosen to for their benefits for both skin and beards or shaving. Nourishing oils help to replenish essential fatty acids that are crucial to replenishing and maintaining the hydration and nourishment levels of the skin and hair. No more itchy beards, or dry skin plus your beard will be softer and have a nice sheen. The blend of essential oils including cypress, cedar wood and black pepper gives this moisturizer a fresh woodsy scent.
-Lightweight, non-clogging formula absorbs quickly leaving skin smoother, softer, and balanced
- Formulated with botanical oils and essential oils formulated for normal/combination skin
- 1 oz PET recyclable bottle with easy to dispense treatment pump
Directions: For best results, apply 1 pump, immediately after showering or washing your face. A little goes along way with these oils and any extra can be used on your hands or anywhere else that needs additional moisture. Beard oil also makes a great pre-shave oil. Each 1 oz bottle contains over 150 pumps and will last a couple of months if used 2 times a day.
Ingredients: Almond oil, Grape seed oil Jojoba oil, Avocado oil, Castor oil, Argan oil, Vitamin E, Blend of Essential Oils