Back to Product Listing
Body Oil - Great as all over moisturizer, bath oil or massage oil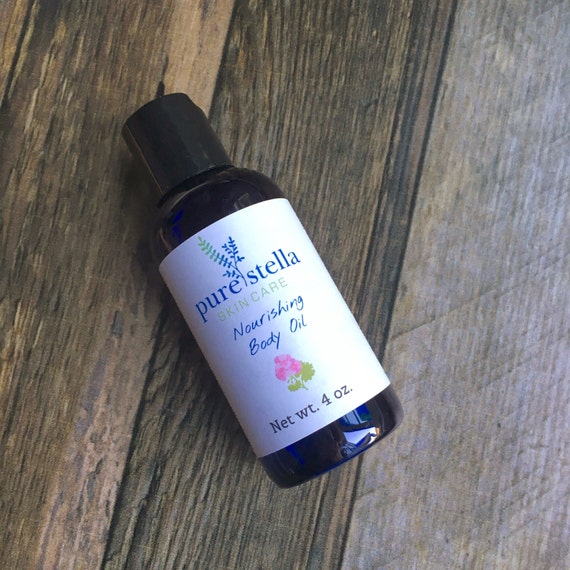 This lightweight body oil is contains a blend of 100% natural botanicals oils to help nourish and soften your skin. For best results apply immediately after bathing for soft, nourish skin. You can also add a few drops to your bath or use as a massage oil. It will absorb quickly but leave your feeling moisturized all day. The blend inviting blend of rose geranium, ylang ylang, bergamot, rosemary and cedar wood essential oils is just an added treat.
This body oil makes a great gift for anyone that could use a little pampering. I can also add this to a custom gift set. Just message me for details.
To Use: To moisturize, pour a small amount into your hands and massage into skin after bathing. A little goes a long way. This body oil also makes a great bath or massage oil.
Ingredients: Almond oil, Grapeseed oil, Coconut Oil, Safflower Oil, Avocado Oil, Rosehip Oil, Blend of Essential Oils