Back to Product Listing
Ultra Moisturizing Lip Balm - 100% Natural handmade with Avocado Oil, Jojoba Oil, and Shea Butter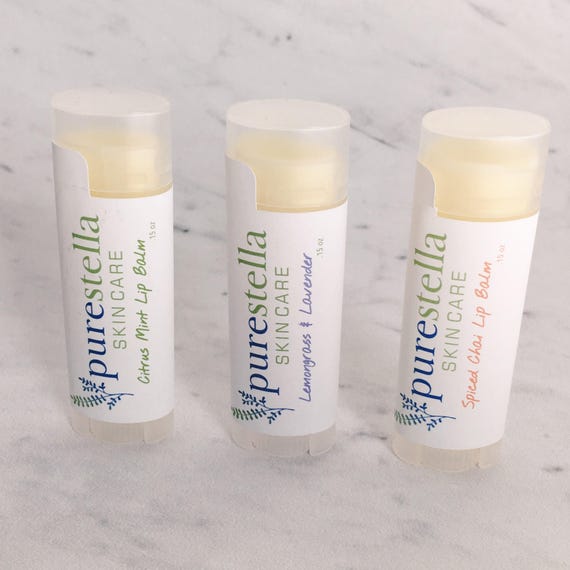 This lip balm is made with the finest botanical ingredients to nourish, moisturize and heal your lips. Goes on easily is strong enough to stay put. It is available in Citrus Mint, Lemongrass & Lavender, and Spiced Chai "flavors" that have been created with pure essential oils.
Each oil and butter is chosen or it specific nourishing properties and feel. Beeswax is used because it works to protect the skin and hold in moisture while still allowing it to breath.
Each balm is .15 and comes in an oval twist up tube. The oval tubes are great because they lay flat in your pocket and will not roll off a table or desk.
Ingredients: Beeswax, Shea Butter, Coconut Oil, Sweet Almond Oil, Avocado Oil, Castor Oil, Cocoa Butter, Jojoba Oil, and Blend of Essential Oils
This item makes a great favor or addition to goodie bags. No additional charge for shipping more than one lip balm or adding it to other items. For larger quantity orders for customized labels please message me for rates.
I am a wife and mother of two living in Charlotte. My struggle to find safe effective and budget friendly alternatives to our family's skin care products drove me to begin experimenting with the benefits of botanical ingredients. I was blown away by how effective they could be and before I knew it friends and family were asking me to make products for them. I love being able to make these wonderful products for my customers and sharing this business with my children.