Back to Product Listing
Calming Bath Tea with Lavender, Chamomile, and Epsom Salt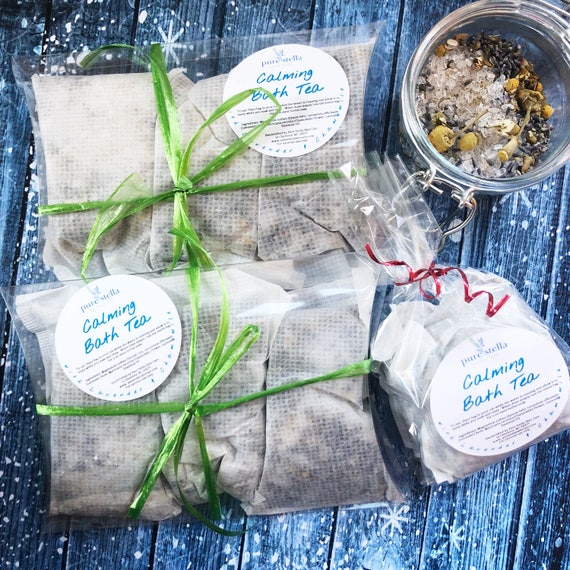 A wonderful way to enjoy herbal bath salts without the mess. Each bath tea contains lavender and chamomile flowers as well as epsom salt and lavender essential oil. Drop one into your bath and let is steep for a calming aromatherapy experiences while the epsom salt helps with detoxifying and keep you skin feeling soft and hydrated. These are available for a short time in packs of 2 or 3 packaged for gift giving (as pictured)
Each bath tea is 3 oz and packaged in an unbleached tea bag. While the Epsom Salt will dissolve the bag may be dried and reused as a sachet.
Ingredients: lavender, chamomile, epsom salt, lavender essential oil
For external use only. If you are pregnant or nursing, please contact your physician before using any product containing essential oils.